The former High Court judge said most of the transgressions uncovered by the commission could "be traced to entities preferring pursuit of profit to pursuit of any other purpose".
"The culture and conduct of the banks was driven by, and was reflected in, their remuneration practices and policies …
"That similar conduct occurred in all of the major entities suggests that the conduct cannot be explained as 'a few bad apples'."
However, Ms Levy pointed to evidence during the hearing that there was no "monolithic culture" in the banking and financial sectors.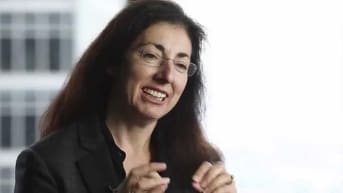 She said her observations were not "based on our own expectations of a former High Court judge's spot in the community".
"I have two reservations about this part of the Commission's work. First, everything I see and read suggests that there is no single community and no universal set of standards and expectations," Ms Levy writes.
"In his evidence in Round 7 at the Commission, APRA's chair, Wayne Byres, was asked about culture at the major banks. He said that there 'isn't actually some monolithic culture', but rather that there are 'divisional cultures' depending on the 'line of business' and 'geography'.
"Community standards and expectations are, it seems, taking the place of the somewhat infamous 'man on the Clapham omnibus' [by which the law has judged standards of "reasonable behaviour].
"Well, this reasonable and fair-minded lawyer worries that trying to determine what the community expects, or, for that matter, what the reasonable person expects, will be a matter of speculation in most cases and irrelevant in many others."
The comments follow follows earlier observations in Unravelled that Mr Hayne required a "standard of perfection" and didn't buy into excuses offered for poor conduct.
Clause 1(b) of the commission's reference asked it to examine "any conduct, practices, behaviour or business activity by a financial services entity that falls below community standards and expectations".
Mr Levy says "it is clear that the Commissioner is extremely well-placed to form a view about conduct that may have breached the law …[but] it is far from clear that he is similarly well placed to make any judgment about when conduct may have breached community standards or expectations".
She suggested there was "a lack of clarity" about what was meant by the requirement that superannuation funds act in the "best interests" of members.
"The Commission then said that: 'the best interests duty should really be about achieving what an informed member might reasonably expect.' I agree that there is lots of confusion about 'what is required (is that the same as expected?) of trustees under the best interests duty in legislation', but I am genuinely puzzled by why it has or should have anything much to do with a member's expectations, reasonable or otherwise…
"It is far from clear that superannuation fund members would be better served by a duty to meet a reasonable member's expectations."
Ms Levy noted that APRA "monitors and assesses risk, and, until recently at least, the risk was chiefly financial risk".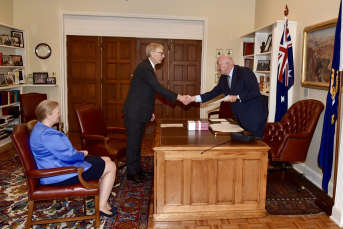 "This makes a great deal of sense for banks and insurers. I suspect it doesn't work so well for superannuation. Next Monday, we will know what Commissioner Hayne thinks about that question."
The report will be released to the public at 4.10pm on Monday, after markets close.