When Molly Twigg moved to Moore County from Georgia, she envisioned opening a marketplace where local vendors could showcase their talent and creativity. Now, almost a year later, Twigg has made that dream a reality with Twigg & Co, an artisan market that opened this weekend.
Twigg & Co. is located in the old Town and Country Antique Mall building at 206 N. Sandhills Blvd. in Aberdeen, a fixer-upper building that Twigg purchased less than three months ago.
In the time span of about 88 days, Twigg has turned a building that was once a 1920s Chevrolet dealership, the former Sandhills Citizen-Times newsroom and an antique store, into an open farmhouse-chic artisan market that boasts more than 80 local vendors.
Twigg & Co. carries everything from hand-made furniture and clothing, to homemade soaps and candles.
"If you can find it on Etsy or Pinterest, you can probably find it here in some form," Twigg said.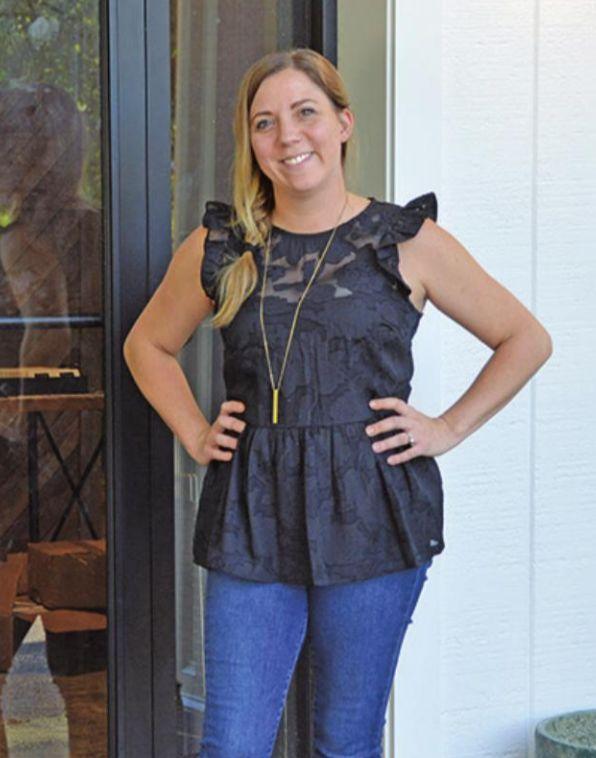 Twigg put out a call for vendors in January and after receiving an overwhelming amount of responses, Twigg juried each vendor to ensure that there aren't too many that carried the same product.
"Each of our vendors has their own individual style, presence and artwork." Twigg said. "You're just not going to find that in one building alone anywhere else, which makes this kind of business incredibly unique."
A fridge filled with local beers, wines and ciders allows customers to sip while they shop. Alcoholic beverages will be sold by the bottle, but according to Twigg, select 6-packs will also be available for purchase.
Twigg owned a similar business in Columbus, Georgia called Bluebelle Home Decor and Gifts prior to moving to Moore County. Although Twigg said her previous experience helped her navigate the business side Twigg & Co., the renovation process has been a new endeavor, and getting the space ready for action was no easy feat.
"There really hasn't been much that has been untouched," Twigg said.
Renovations to the space include exposing the building's original 1920s bow trusses, installing new lights and a new HVAC system, painting and refinishing the concrete floors and adding windows. A new entrance to the building off of Poplar Street has also been added.
Twigg kept the public updated via Facebook on every step of Twigg & Co.'s journey, posting photos of the renovation, answering questions and, in recent weeks, offering giveaways from her vendors.
"I'm really excited to show off all of the talent that we've pulled into Twigg & Co. that's in Moore County. I'm incredibly impressed with how hard these vendors have worked," Twigg said.
Twigg & Co. is open from 10 a.m. until 6 p.m. Monday through Saturday. For more information about the store, check them out on Facebook.